Drug abuse programs in Boise, Idaho are helping people with opioid use disorders with medication assisted treatment (MAT).
Idaho currently has four places that that offer MAT programs, two locations in Boise and two in Nampa. Because of that, many of the patients come from far-away places including other states such as Oregon to obtain treatment.
One of the drug abuse programs is Raise the Bottom Addiction Treatment Center, a facility that employs MAT. Approximately 300 patients enter the facility a day looking for help overcoming their addiction.
Raise the Bottom has a few core values when it comes to fulfilling their mission and vision. Those values are grace, respect, diversity, accountability, teamwork, quality, passion, integrity, adaptability and human relationships.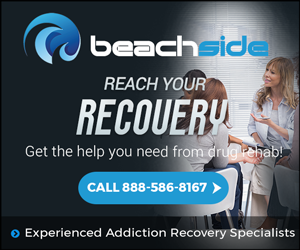 Jason Austin, the executive director at Raise the Bottom, stated that some people treat addiction like it's a low class issue but he believes it is not. He said that methadone blocks the receptors in the brain that cause opioid cravings.
He stated that the cravings tend to disappear within the first week of treatment and that their patients also begin to feel hope that they can overcome their substance use disorder.
Boise saw seven people die from drug-related deaths between 2012 and 2016, according to the Idaho Opioid Needs Assessment.
Raise the Bottom carries three forms of treatment: buprenorphine that is dissolvable, a shot of naltrexone or a liquid form of methadone. Most of their patients start their treatment with a small dosage of methadone.
Austin stated that they treat patients with liquid methadone in order to properly evaluate their methadone intake and whether the patient actually takes the medicine.
After meeting certain conditions, patients may eventually be allowed to take a home version of Buprenorphine or Methadone but Austin indicated that they take full safety measures in determining which patient could take home methadone as a prescription.
The main goal is for each patient to eventually no longer need or require MAT but often times some patients will need small dosage of methadone for the rest of their lives.
While MAT is important at Raise the Bottom, they also offer therapy and that includes 37 medical professionals such as doctors, nurses and therapists.
Austin highlighted that they also focus on meetings that deal with relapse prevention as well as pregnancy and anxiety focus groups. He stated that the therapy helps many of their patients lead a different life and that their drug abuse programs have no federal funding so patients usually pay with cash, through a private insurance, or Medicaid.
Every patient that enters… (Continue Reading)
Summary
Article Name
Drug Abuse Programs in Boise Using Medication Assisted Treatment
Description
Drug abuse programs in Boise, Idaho are helping people with opioid use disorders with medication assisted treatment (MAT).
Author