A new mobile app developed in Washington, D.C. is giving people in addiction recovery a platform to receive anonymous peer support at all times.
The app, dubbed Sober.ly, provides iOS and Android users with the chance to connect with others in recovery to experience an enhanced approach to most traditional addiction treatment programs.
"We are not looking to replace traditional recovery programs by any means," said Nathan Perkins, the founder and CEO of Sober.ly. "I think there's a tremendous amount of good that comes from traditional treatment plans, 12-step meetings and things of that nature. We're trying to enhance recovery programs with a platform that people can use from the comfort of their own homes, whenever they need support. And I think that appeals to a lot of people, especially younger generations."
Perkins explained that he utilized his own experiences going through recovery for the past nine years to create the mobile app.
Advertisement
"I figured that there were a lot of people out there like me," he said. "I have always struggled to go to 12-step meetings. I don't really like to speak in public settings and I am very busy. At one point, I hit a wall in my recovery and I thought I could create something because I couldn't really find anything great out there — that I thought it was impactful, stimulating and engaging but also convenient and with a real-time format. So, that's how the concept was born."
Sober.ly encourages people to create an avatar rather than use their personal information to represent them within the community when they first sign into the app.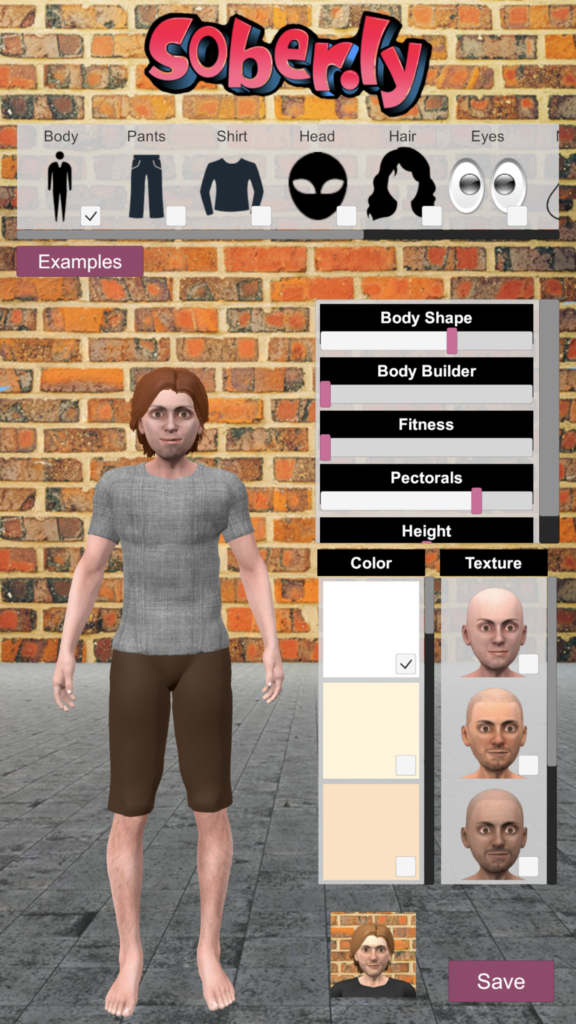 By allowing users to create an avatar, the app reaches a segment of the addiction recovery population that would likely not be comfortable seeking assistance or engaging in peer support. Anonymity lets each user become who they would like to be while engaging with others in a group setting or one-on-one.
"A lot of people may not be comfortable sharing stories about their addiction on platforms like Instagram or Facebook," Perkins said. "Many social media platforms are so ubiquitous and public that people often don't feel safe or they feel they need to create a fake profile to feel comfortable. By creating an avatar, people can use our platform in any way they want."
The app features daily check-ins, a sobriety tracker, and community-sourced daily inspirations.
Sober.ly also allows its users to make the most of their smartphones in different ways, such as using their cameras to experience an augmented reality version of the app.
"The idea is to get people talking," he said. "After people create the avatar, they are placed into a scene. There are a variety of virtual environments that we've created for people to participate in conversations with others. They can be as anonymous as they want but they are free to use their real names."
One of the goals of the developers of the app was to give users the chance to experience stigma-free peer support in an engaging and encouraging but also fun environment.
"Stigma is a huge problem," Perkins said. "I deal with it myself and I think everyone in recovery deals with issues related to stigma. I benefited tremendously from going into a treatment program and having that experience but it is really hard for people to reach out for help because they are afraid to admit they have a problem or they are afraid of whatever consequences they perceive there may be. So, we created this app to be a consequence-free and stigma-free environment where people are comfortable to go and get support no matter who they are."
Updates and new features are going to be added to the app sporadically to help users stay sober. Sober.ly is free to download and use.
Summary
Article Name
Washington, DC Addiction Recovery App Boosts Anonymous Peer Support
Description
A new mobile app developed in Washington, D.C. is giving people in addiction recovery a platform to receive anonymous peer support at all times.
Author