A substance abuse treatment center in Beaumont, Texas had its ribbon cutting ceremony and welcomed the public to an open house ceremony on June 29.
Woodlands Recovery Centers (WRC) opened a new substance treatment center to people seeking help for their addiction treatment needs on April 16.
Kim Arrington, the founder and clinical director of WRC, indicated that the process for opening the substance abuse treatment center went smoothly.  
"We actually got our state license 45 days earlier than expected because there are no treatment facilities in this area," she said. "We got our joint commission accreditation for the same reason."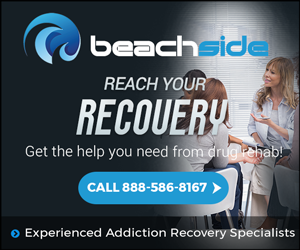 The WRC serves the southwest Texas area with outpatient addiction treatment services in an environment that centers on compassion, individualized care, and evidence based principles. Available addiction treatment services include traditional and holistic therapies such as yoga, art and music classes.
The WRC treats people with drug addiction, behavioral health issues as well as those that have a dual diagnosis.
The WRC provides assessment, individual or group therapy, including specialized family therapy. They also provide a continuation of care by following up with case management assistance for patients. They also assist patients that are taking part in medically assisted detox.
"We have 21 clients at the moment," Arrington said. "Outpatient is all that's open at the moment."
While the WRC only offers intensive outpatient addiction treatment programs, which range from 30 to 90 days, there are plans to have 36 beds for residential  drug rehab programs in the near future.
Arrington has been part of several addiction treatment centers in the past but this is her first time taking ownership of one. Along with two business partners, she has set out to create a facility that could deliver the best services for people in seeking help in Jefferson County.
The new substance abuse treatment center helps a community which, like many others in the state, have needed help in fighting the opioid epidemic.
In 2018, the Texas Health and Human Services (HHS) put up a presentation to the State Senate Health and Human Services Committee addressing the issue of substance abuse.
The HHS also created the Texas Targeted Opioid Response as a potential solution to the epidemic. One of their goals is to extend public prevention efforts through youth programs dedicated to educating students about the dangers of opioid use. The response also set out to ensure that pharmacists and prescribers were well versed on opioids in an effort to reduce deaths related to opioid use disorders.
The statewide effort also aims to promote and prioritize services for people struggling with an opioid addiction as well as increase access to medication-assisted treatment programs.
Arrington indicated that their substance abuse treatment center has been requested to lead the way in helping Beaumont residents with any addiction treatment needs they have.
"We've had two indigent programs in this area and they have been coming to us and asking to do all sorts of things," she added. "There's just been a huge lack of treatment services in this area."
Summary
Article Name
Substance Abuse Treatment Center in Beaumont Has Grand Opening
Description
A substance abuse treatment center in Beaumont, Texas had its ribbon cutting ceremony and welcomed the public to an open house ceremony on June 29.
Author