A nonprofit substance abuse treatment center in McKinney, Texas has implemented a project to build a housing community for patients going through treatment services.
The project was the brainchild of Shannon White, the executive director of the substance abuse treatment center — Grace to Change. She was inspired to create the project, dubbed 'Tiny House, Big Recovery', from her time working with the Collin County drug court.
She noticed that while many individuals with substance use disorders were interested in recovering, those who had felony charges or were the subject of Child Protective Services cases often either couldn't qualify for housing or stay at the homeless shelter.
After announcing plans for the project, White was met with much community support. One person donated land so Grace to Change could begin erecting houses.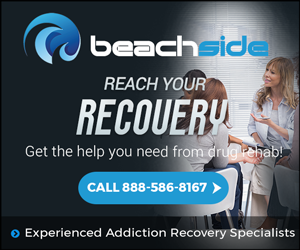 If we give people a place to stay, they'll be less likely to return to environments that can trigger drug use, White said.
The sober living community will initially be available to women, but White hopes that a second community can soon be opened for men in addiction recovery. Currently, students from the Frisco Independent School District's Career and Technical Education Center are helping to build the first two houses and plan additional ones. Each miniature house will feature loft beds, a bathroom, a common area and a small kitchen.
White explained that housing will be free for residents for the first three months. During that time, patients will search for jobs with the help of the program staff, and receive treatment and drug tests. Once a person is employed, Grace to Change will charge $250 a month to keep them in a forward-thinking mindset for when they complete treatment.
Eventually, the community will feature graduated housing options. When a person first enters the program, she will be placed in a house built to accommodate four patients. If residents have been sober for 90 days, they'll have the opportunity to live in a two-person house, and then later have their own single-occupancy houses. Once they are on the road to addiction recovery, they will be allowed to stay for as long as they wish.
We found that recovery for patients is easier if they are provided with a supportive, caring environment, White said.
While living in the community, residents will undergo intensive and supportive outpatient treatment at Grace to Change's substance abuse treatment center. Counseling services and psycho-educational groups will supplement treatment. Patients will also receive aftercare services.
According to the National Institute on Drug Abuse, 1,375 opioid-related overdose deaths occurred in Texas during 2016. However, limited funding has affected the number of addiction treatment resources available.
White has seen an increase in alprazolam, heroin, meth, and synthetic cannabis use among teens and adults in Collin County. Some of her clients are athletes who were prescribed opioid medication by their doctors.
In September 2017, physicians started to be required to consult the Texas Prescription Monitoring Program before prescribing opioid-based medication.
Grace to Change has been one of the many substance abuse treatment centers that has had to put patients on a waitlist. However, it has been offering its services for free in order to assist more patients.
White hopes that the 'Tiny House, Big Recovery' community will grow to accommodate around 500 patients and be supervised by a full-time staff. The organization is currently seeking donations and additional resources to build their community.
Summary
Article Name
McKinney Substance Abuse Treatment Center to Provide Housing for Patients
Description
A nonprofit substance abuse treatment center in McKinney, Texas has implemented a project to build a sober living housing community for patients going through treatment services.
Author