A treatment center in Vancouver, Washington will launch an inpatient drug and alcohol rehab program to help low income women in Clark County in September.
Lifeline Connections, a private not-for-profit corporation that has been headquartered in the Vancouver area since 1962, is behind the program. This new setup, specifically intended for women, will be called the Pregnant and Parenting Women's program and be part of the Women's Recovery Center, which is a drug treatment center located in Vancouver.
The facility where the inpatient drug and alcohol rehab program will be located was bought by Lifeline for $1.4 million. The Pregnant and Parenting Women's program will share the facility with another Lifeline residential program but both will have different schedules to avoid conflicts. The company plans to hire over 20 staff members to help with both inpatient drug and alcohol rehab programs.
Since 2008, Lifeline has run a 44-bed substance abuse treatment program at the Clark County Center for Community Health but now that will be converted to serve only men after the women's program begins.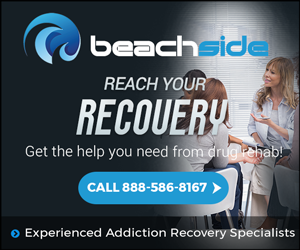 Some drug and alcohol rehab services offered by Lifeline are detoxification, substance use disorder outpatient and residential programs, mental health and co-occurring outpatient treatment, medication-assisted treatment (MAT) and therapeutic specialty courts.
Their detox service is the first step in a patient's recovery at Lifeline. Patients often will go through this process for one to five days in order to clear their bodies of any remaining substances. Their substance use disorder residential treatment program happens after detox.
Some patients who struggle with opioid use disorders will require MAT. The program offers outpatient services including assessments, orientations, meetings with a medical provider and medication appointments.
This inpatient drug and alcohol rehab program is beneficial to a state in which 709 people died of opioid-related deaths in 2016, 220 of them being women, according to the Henry J. Kaiser Family Foundation.
This year, the Washington State Department of Health established the Washington State Opioid Response Plan to help solve the opioid crisis occurring throughout the state.
The main objectives for the state opioid response include preventing opioid use, recognizing and treating opioid addiction, decreasing opioid-related deaths and analyzing the data taken from opioid-related overdoses to access interventions.
Part of the first objective includes coordinating with schools to help educate adolescents on the dangers of opioid use. The response plan also highlights promoting the use of safe opioid prescribing policies. The next strategy involves intensifying the use of the Prescription Drug Monitoring Program to promote safe storage as well as proper disposal of pain medication.
The second objective has some main strategies that include ensuring that health care providers have the ability to recognize opioid use disorders and helping patients find the proper addiction treatment. The response also aims to increase the number of opioid addiction treatment programs available in every region. Furthermore, it involves helping pregnant women with opioid use disorders find the substance abuse services they need and boosting MAT access to prisoners.
The third objective centers on providing naloxone to people struggling with opioid use disorders and those who care for overdose survivors. The plan pushes to make naloxone and syringe service programs more readily available.

The fourth objective is set on improving the timeliness and quality of the Prescription Monitoring Program and using the data acquired to evaluate measures that can be taken.
Summary
Article Name
Vancouver Inpatient Drug and Alcohol Rehab to Start Women's Program
Description
A treatment center in Vancouver, Washington will launch an inpatient drug and alcohol rehab program to help low income women in Clark County in September.
Author