According to investigators, a special education teacher who was found dead in a school bathroom in November died from a fatal fentanyl overdose.
Toxicology reports reveal that 36-year-old special education teacher Matthew Azimi, who was found dead on November 30 in one of the bathrooms at Public School X811 in the Foxhurst neighborhood of the Bronx in New York City, died as a result of a fentanyl overdose.
Public School X811, which serves grades 6 through 12, has more than 600 students, all of whom have severe disabilities. A statement released by the Department of Education said that students and staff would be provided with access to grief counselors.
Investigators say the primary cause of death for the teacher was a fatal opioid overdose caused by fentanyl. Police revealed that Azimi's body was discovered by a janitor. It was located in a locked stall, and was found near the narcotics and a needle purchased at a nearby CVS pharmacy.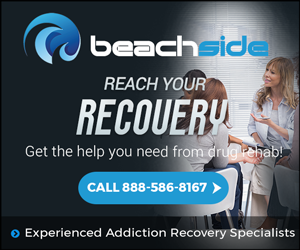 Azimi earned a Bachelor's degree in Literature from Purchase College in 2008, and a Master's in Special Education in 2010 from Long Island University. He had been working at PS X811 since the fall of 2010. According to neighbors, he is survived by three daughters and a pregnant wife.
In August, Rafael Salamanca Jr., a Bronx City Councilman, responded to the opioid crisis by introducing legislation to ensure that the Department of Education is obligated to ensure the life-saving medication naloxone is stocked in public school buildings. Naloxone can reverse the effects of opioid overdose, potentially saving the lives of those struggling with addiction.
Councilman Salamanca hopes that by ensuring anti-overdose kits stocked with Narcan — the brand-name for the live-saving naloxone — are available at all public schools in the city, future tragedies can be prevented.
The opioid crisis has resulted in higher rates of addiction, creating a need for quality addiction recovery treatment across the United States. In New York City during the year 2016, more than 1,300 people died from drug overdoses.