Medical professionals met in Mt. Lebanon, Pennsylvania to discuss how addiction recovery can benefit from new research.
The meeting brought together representatives of the Coalition for Leadership, Education, and Advocacy for Recovery (CLEAR).
CLEAR works to educate teenagers on the dangers of drug abuse and connect families in Western Pennsylvania with addiction treatment resources. The Pittsburgh-based organization networks with nearby communities and local addiction treatment centers; jumpstarts drug prevention initiatives; arranges educational seminars; advocates for and establishes addiction recovery services.
In January, Gov. Tom Wolf declared the opioid crisis a statewide disaster emergency. Wolf then worked to establish the Pennsylvania Opioid Data Dashboard, expand naloxone training and distribution as well as other prevention and treatment initiatives.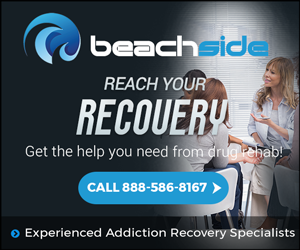 According to OverdoseFreePA, there were 737 drug overdose deaths during 2017 in Allegheny County, where the township of Mt. Lebanon is located. Fentanyl was present in approximately 75 percent of fatal overdose cases, followed by heroin and cocaine. The 25 to 34 year old age group experienced the most drug-related fatalities, followed by the 45 to 54 year old age group. Preliminary data suggests that there have been 87 countywide overdose deaths in the first half of 2018.
In recent years, the greater Pittsburgh area has established a prescription medication disposal location, a helpline for those affected by the opioids and other measures to combat the opioid crisis.
According to the Substance Abuse and Mental Health Services Administration's treatment locator, the majority of addiction treatment providers within a 10-mile radius of Mt. Lebanon are located in Pittsburgh or other nearby townships or suburbs.
At the CLEAR meeting, featured speaker Eileen O'Toole, a family nurse practitioner, reported on research linking drug addiction and dopamine to the prefrontal cortex. While multiple studies have linked dopamine and drug use to the brain's 'reward system,' recent studies show how the prefrontal cortex is directly affected.
The prefrontal cortex — which does not fully develop until around the age of 25 — controls a person's ability to regulate emotions and rationally make decisions in response to stimuli.
Researchers from the Université Libre de Bruxelles, Belgium conducted a study with lab mice and found that self-administered cocaine use blocked the Nucleus Accumbens' ability to remove dopamine from its synapses. Behind this is a gene called Maged1, which has previously been studied for its association with tumors and the brain's response to antidepressants.
The researchers noted how the group of mice lacking Maged1 were not susceptible to the cocaine's dopamine-stimulating effects. This finding has led them to believe that the prefrontal cortex's ability to help individuals with substance use disorders abstain from drugs is then inhibited.
Because the prefrontal cortex develops in response to environmental stimuli that can induce trauma in a child or teenager, the brain may become more vulnerable to the addictive qualities of drugs. When teenagers first experiment with drugs, the amygdala activates and triggers additional cravings.
O'Toole recommended that understanding the correlation between mental illness, trauma and the effects of substance abuse may potentially improve addiction recovery efforts in the area.
Summary
Article Name
Addiction Recovery in Mt. Lebanon May Benefit from Research
Description
Medical professionals met in Mt. Lebanon, Pennsylvania to discuss how addiction recovery can benefit from new research.
Author