The University of Oregon (UO) in Eugene is offering resources to assist students in drug addiction recovery.
The University's Collegiate Recovery Center (CRC) welcomes students seeking a safe environment to address how their substance use disorders are affecting their lives. CRC staff and student interns work with students to balance their academic and social lives while they go through the stages of addiction recovery.
Students who have been abstinent from drug use for three months are eligible to sign up to become a CRC member. This program provides additional support for students with substance use disorders who are already in an addiction treatment program. In addition to attending two outside recovery meetings, such as Alcoholics Anonymous, Narcotics Anonymous or Refuge Recovery, they are required to attend weekly recovery seminars the CRC runs. During these hour long sessions, CRC student members build relationships with their peers and staff counselors while receiving feedback on their recovery progress.
In addition, UO students have the option to receive academic advice from support counselors who are familiar with their student's specific substance use disorder. These counselors will review their students' treatment progress and recommend course schedules that will not overload them academically as a way to cut down on stress that may cause them to relapse. Students in the CRC will often form study groups with other members to be in a supportive environment.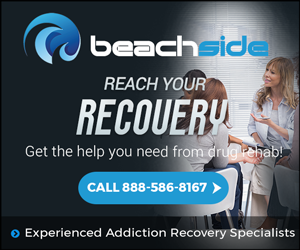 Although the Oregon Health Authority Opioid Data Dashboard's preliminary 2017 data indicated that pharmaceutical opioid-related overdose deaths in surrounding Lane County are relatively low (15), many OU students misuse alprazolam, hydrocodone, and amphetamine-based stimulants such as Adderall.
As a means to deal with academic stress, a majority of students nationwide use Adderall to allegedly focus on classwork and increase productivity. According to a recent survey by the University of Michigan, nearly 25 percent of the 1,300 student respondents reported using Adderall or some other central nervous system stimulant. Only 9 percent of these students admitted being prescribed the medication from their doctor.
A majority of college students nationwide… (Continue Reading)
Summary
Article Name
Drug Addiction Recovery in Eugene Helps College Students
Description
The University of Oregon's Collegiate Recovery Center offers resources to assist students in drug addiction recovery.
Author